MICHAEL STEVENS UPDATES THE TORONTO FILM PRODUCTION SCHEDULE AT (416) 642-6755
June 19, 2003



"THE GOSPEL OF JOHN"
TORONTO :

6-time Academy Award nominee Joel B. Michaels (producer of "T3", "Stargate", "Universal Soldier") is Executive Producer on the $17 million feature "The Gospel Of John".

The film is currently in post-production in Canada and Britain.

With one month shooting location exteriors in southern Spain and another month filming elaborate interiors at Toronto Film Studios, premise centers on the life of Jesus, played by Henry Ian Cusick ("Adventure Inc.", "Dinosaur Hunters"). The sets are authentic to first century Judea, with 75 principal actors, 2,000 extras and original score incorporating instrumental sounds of the period. Directed by Philip Saville ("Crash : The Mystery of Flight 1501", Louis Jourdan's "Count Dracula"), other notable crew include Oscar-winning Sound man David Lee ("Chicago") and costumer Deborah Hanson.

"The Gospel Of John" is set for a wide theatrical release September 2003.

June 19, 2003



"RESIDENT EVIL : APOCALYPSE"
TORONTO :

Just outside Toronto (Hamilton), Dolph Lundgren continues
shooting the feature "Direct Action", directed by
Sidney "Superman IV" Furie. The actioner features
Lundgren as an older cop partnered with female rookie
Polly "Dirty Work" Shannon. The film wraps the end of
June for a 2004 theatrical release.

And the horror-action sequel "Resident Evil:
Apocalypse" starring Milla Jovovich as "Alice" is
prepping for a mid-August start-date. First-time
director Alexander Witt calls the shots this time
around, with the film's producers waiting until August
so that key crew from the George Romero-inspired
feature "Dawn of The Dead" (currently shambling around
town) can be enlisted for some fresh zombie-duty.

VANCOUVER:

Production begins later this summer on Fox TV's "Tru
Calling", scripted by Jon Harmon "Dawson's Creek"
Feldman, starring Eliza "Buffy The Vampire Slayer"
Dushku. Dushku portrays a morgue employee who has the
power to 'relive' final moments for corpses asking
questions.

Sony and ABC have scheduled an August start date for
Stephen King's "Kingdom Hospital", based on Lars von
Trier's Danish mini "The Kingdom". The
'Poltergeist-like premise revolves around a hospital
built atop a restless cemetary.

Viacom TV series "Jake 2.0", filming July to December,
features Christopher "Popular" Gorham as an aspiring
astronaut who becomes a super-hero while plagued by
robots.

Wrapping 3 weeks of production June 21 is the PAX TV
feature "Lightning : Bolts of Destruction" starring
Joanna "Tombstone" Pacula as a crusading meteorologist
dealing with the 'current' global threat of violent
electrical storms. Brenton "Andromeda" Spencer
directs.

And CGI power-house Mainframe "Reboot" Entertainment
will produce "Monster in My Pocket", based on the UK
toys, delivering 26 kiddie half-hours, featuring
classic minature monsters.
JUNE 13, 2003



"CATWOMAN"
TORONTO :

ESPN continues shooting the drama series "Playmakers", a look at personal lives behind the football world, produced by Jamie Paul "Mutant X" Rock. The show wraps in September.

The Olsen Twins, Mary-Kate and Ashley will star in Warners adventure-comedy "New York Minute". Start date is early July for a 7-week shoot. The picture is being directed by Dennie "What A Girl Wants" Gordon and targeting a 2004 release.

Alberta Watson and Julia Stiles continue shooting Paramount's "The Prince and the Freshman" for director Martha Coolidge. The 4-week shoot is a comedy about a college student who falls for European royalty.

Senator International continues filming New Line's 'stoner' comedy "Harold and Kumar Go to White Castle", starring Danny "Dude Where's My Car" Leiner. Line producer is Miles "The Skulls" Dale.

VANCOUVER :

As reported previously, Warners "Catwoman" starring Halle Berry is prepping for a September start date. Feature will be an entirely new take on 'Catwoman' and intends to have no mention, or connection to the 'Batman' mythos.

With their Stephen Baldwin action feature "Firefight" now in the can, producers Elizabeth Sanchez/Paul Ziller have started shooting the $2 million MOW "Snakehead Terror" for Sci Fi. Directed by Ziller, premise of the story centers on growth-hormoned, land-roving, pirahna-monster fish that jump out of lakes and feed on people. Filming continues June 2-26, starring Bruce "Babylon 5" Boxleitner, William B. "X-Files" Davis and model/actress Carol "Amazon" Alt.


POPULAR SERIES FILMING IN CANADA :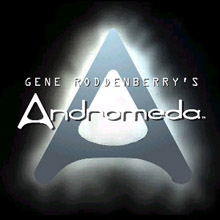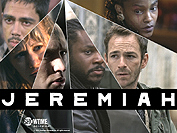 CANADIAN FEATURES SCHEDULED FOR 2003 RELEASE :

"EXPECTING"
"MAMBO ITALIANO"
"THE BARONESS AND THE PIG"
"LEAVING METROPOLIS"
"THE BLUE BUTTERFLY"
"THE FAVOURITE GAME"
"JULIE WALKING HOME"
"THE BOOK OF EVE"
"PAST PERFECT"
"MARION BRIDGE"
"THE WILD DOGS"
"LOVE THAT BOY"
"REGRET NOT SPEAKING"
"THE BAY OF LOVE AND SORROWS"
"LONG LIFE, HAPPINESS AND PROSPERITY"
"FLOWER & GARNET"
"SERAPHIN : HEART OF STONE"
"CHAOS AND DESIRE"
"OWNING MAHOWNY"
"THE BURIAL SOCIETY"
"EMILE"
"FALLING ANGELS"
"GINGER SNAPS 2"
"THE REPUBLIC OF LOVE"
"BLEEDING"
"PUNCH"
"THE EVENT"
"19 MONTHS"
"EATING THE BONES"
"HOLLYWOOD NORTH"